We Ensure That Your HealthTech Innovation Plan Is Focused on Your Strategic Goals.
Dynamic technology trends, fast-changing needs of customers, and unpredictable events like COVID-19. These make for an uncertain terrain for any company to navigate. As industry specialists, we make sense of your big-picture strategic goals to help you uncover new growth opportunities. With access to over 7400 digital health ventures around the world, we cover every aspect of digital health innovation.
Our Four-Stage Modular Approach Adapts to Your Strategic Goals.
No matter where you are on your HealthTech strategy journey, our modular approach ensures that your decisions are informed by independent analysis and external data at every stage.

Digital Health Landscape Readiness Assessment.
Taking your problem statement as our starting point, we examine the wider macro and micro factors to enable you to prioritise your operating market and ecosystem choices.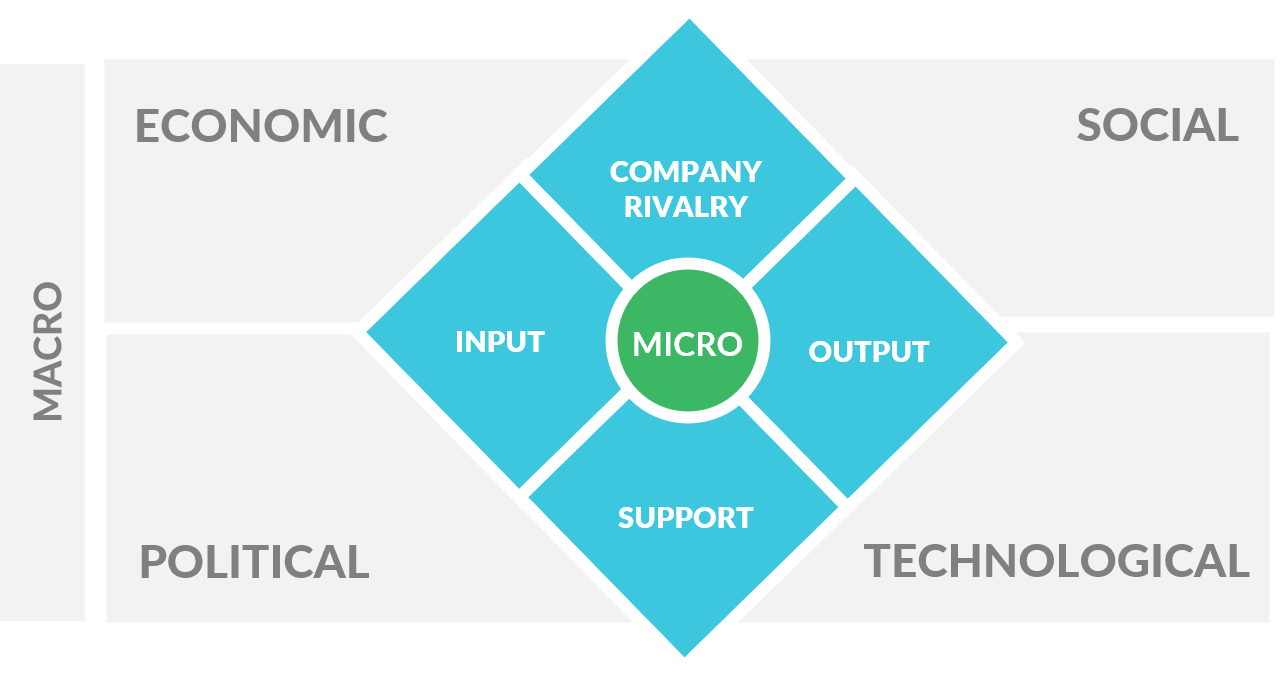 Competitive Benchmarking.
Our analysis and recommendations provide additional context to shape your response and approach based on market gaps and opportunities.
Gain deep insights into your competitors' HealthTech partnerships and investment strategies to uncover their areas of strategic focus.
Determine your competitors' portfolio performance, with analysis of their external partners' momentum, innovation and relevance to your target category.
Understand your competitors' strengths, weaknesses and gaps.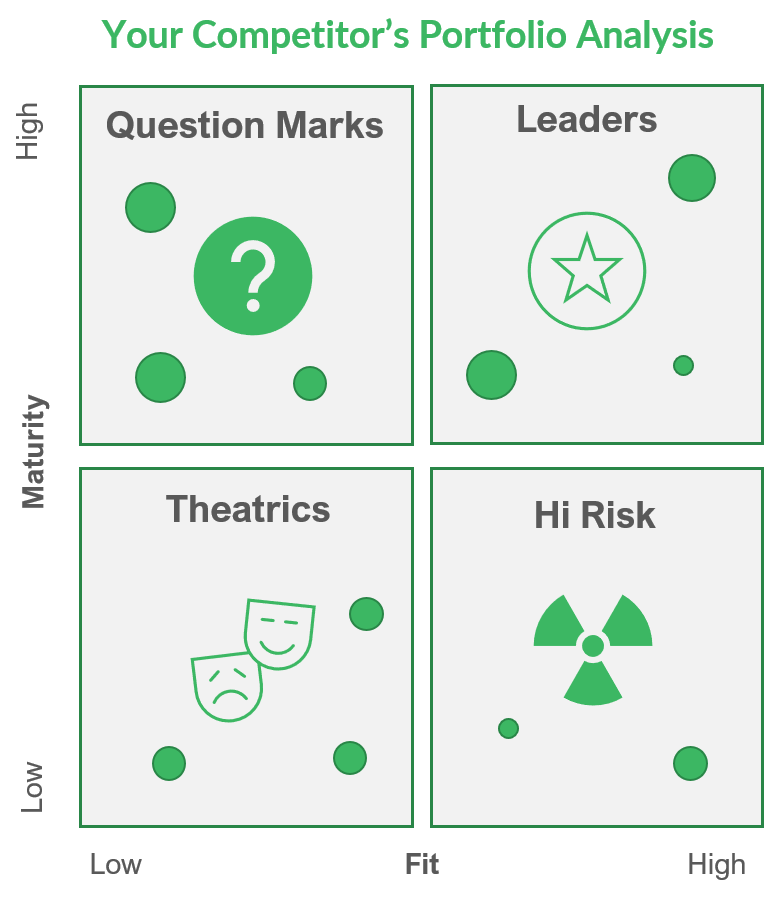 Digital Health Portfolio Review.
Our specialised data and analytics plus industry position help us to give you an impartial assessment of your portfolio that covers the following areas:
Definition – what is the problem statement which your portfolio is addressing?
What are the rising stars, solid performers and gaps?
Momentum & Innovation – are your ventures achieving desired levels of market traction, sign-ups, clinical trials or regulatory approvals?
Relevance – is the portfolio still relevant to your sector and problem statement in a fast-moving landscape?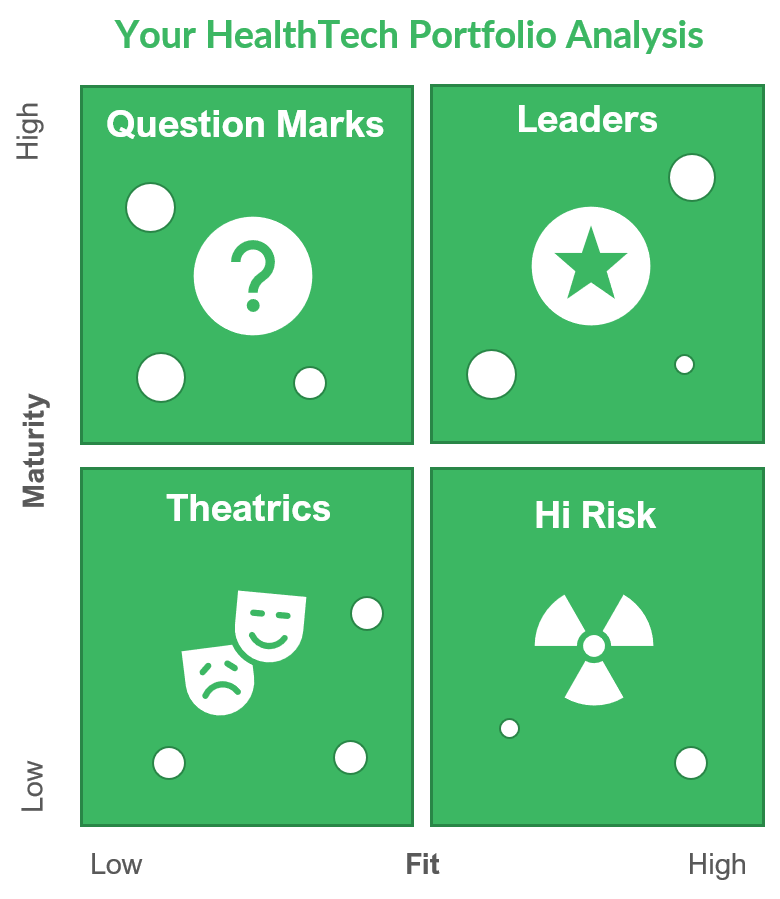 Finding Your Next Partnership With Our Next Generation Scouting.
Our four-sprint scouting methodology ensures a robust selection of best-fit ventures for clients who wish to build an optimal portfolio of external solutions, or where previous modules have identified hot zones.
Innovation Playbook
Case Study
A Leading US Pharmaceutical Player Tasked Us to Develop a Digital Health Ecosystem Study in APAC
The objective:
To confirm their digital health strategic priorities
If their 4 key target markets in APAC were ready for their strategic ambition
To define a 2021 programme of projects.
From Dec 2021 to March 2021, Galen Growth conducted a three-module assessment, delivering comprehensive outputs, including:
Digital Health Landscape Readiness of four markets, covering macro and micro factors, across a variety of social, regulatory and technological inputs. Aggregated scores for each market helped prioritise country-level digital focus.
An analysis of noteworthy partnerships (including those by competitors) in all four markets and insights into their success drivers.
Market landscape screening and scouting, in priority markets to identify patient and HCP solutions in support of products in core Therapeutic Areas, and across company problem statements.
Let's discuss how you can better reach your strategic healthcare goals through the Innovation Playbook programme.