The Digitisation of the Customer Health Experience has already begun. We have the opportunity to make a massive difference in people's lives by helping them take preventative action before it's too late.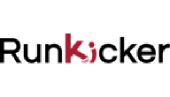 I would like to meet RunKicker
The benefits of preventive healthcare are well understood, but sometimes the costs of inaction are not. For example, the economic output loss to Indonesia between 2012 and 2030 due to NCD's such as Cardiovascular Disease and Diabetes is forecast to be more than $2 Trillion USD. In Singapore, the productivity lost due to staff on sick leave has been estimated to be $3.3 billion a year in Singapore by 2030.
It's not a secret that improving population health relies on understanding the health of your customers, patients, employees or population. If you know how healthy people are, the better you can help them, right?
Right!
But there is a problem. The health data that you rely on is either outdated, based on patient data gathered when they were already unwell, insurance data reflecting the claim that they have made, or population-level estimates using historical data. It doesn't help you understand when your customers, patients, employees or population are actually AT RISK of becoming unwell due to Non-Communicable Diseases (NCDs) such as Hypertension, Diabetes and CVD. In short, it's not that useful in helping prevent or flag the risk of the illness.
Now picture the ability to understand the health risk of an individual on a regular basis. Picture having a more frequent and more personalised view of the risk of your customers, patients, employees or population. Picture using that information to engage and help them take preventative action and helping them live better lives. And finally, picture having a better understanding of how each individual is motivated to make a change.
And the problem is growing – literally growing. Did you know that Asia Pacific has the fastest rate of population ageing anywhere in the world with a 71% increase by 2030 coupled with a 40% increase in the prevalence of NCD's?
Pointing to the population group over 35 years old, Shaun Rossiter, CEO, RunKicker , says "Personalised, continuous health risk assessment and management technology is currently limited. The options that do exist are dependent on wearable technology that millions of people use in a limited fashion, discard after 6 months or simply can't afford. As a result, millions of people never have the ability to understand if they're at risk of NCDs, and never get the opportunity to take the actions to help them live better lives.
"And so, for us, the solution was very clear, everything on the Mobile phone, everything AI as much as possible and everything at the Edge!'. It stands to reason he goes on to say, most people when asked 'what is the one device you can't live without' would point to their smartphone. Well, now that device can literally help save your life.
The industry's predominant trends are pushing healthcare to transition from a supply-based, acute care system to one that is demand-based, population-centred and digital. This requires Health providers and Insurers to find new models of care that empower patients, especially as responsibility for their health outcomes shifts to one of shared accountability.
And there is a willingness for patients to engage in a more meaningful relationship with their Insurers and Health Care Providers and Pharma when it comes to improving their customer connection and cost outcomes. In fact, according to a recent Accenture report – 94% of people are looking for a trusted partner to help them improve their health.
We help you connect with your customers in a much more meaningful way!
Screening for Health Risks Made Smart
The Singapore-based HealthTech startup is harnessing the power of AI to make generating a person's health risk profile via a mobile device as easy as taking a selfie and completing a brief assessment. "We have proven AI and machine learning models that play an important role in helping drive 'prevention before cure'."
Furthermore, Rossiter notes that "the technology can easily be integrated into the Insurance policy assessment, registration/check-in processes within hospitals and doctors clinics.
This provides a seamless way of capturing health data at the individual and population level, alerting patients and doctors to high-risk patients earlier rather than later, and enabling ongoing training and improvement of the AI and machine learning models."
Rossiter also notes the "Family" feature which enables users to manage their health risk profile along with that of their family members. "That's key to making this work as a population-wide health risk platform," notes Rossiter.
"We want to help ourselves, but most people are more interested in helping their loved ones, friends and family".
RunKicker's AI-powered health risk management solution aims to "assess people for health risks in a way that's frictionless, scalable, accurate and leads them towards a defined outcome," says the CEO, who points out the idea has gained rock solid traction in the wake of COVID-19.
Not only does RunKicker equip users and their healthcare providers with accurate and timely information, but the digital health solution can also prove helpful to big pharma and insurance companies. "As everything becomes b2c in the big pharma world, they're looking to have that direct touch with customers. We can offer them that capability based on the use case they want," says Rossiter. Meanwhile, RunKicker makes it seamless for insurers to screen for health risks. "They can price their policies against that risk potential. More socio-economic minded insurers may also use it to direct at-risk members to a healthier outcome, saving the insurer a truckload of money in late-stage treatment," adds Rossiter.
RunKicker has also partnered with NUS to understand further how humans interact with AI. "It's not just about human-machine learning models. We're also trying to understand how humans interact with AI, what their issues may be and how we can mould emotions and sentiments around how they react to AI," explains Rossiter. The team is working to evolve the health risk model into one that offers a 360-degree view. The market's current immaturity motivates Rossiter to keep innovating. "We have a massive opportunity as the market is not even in a consolidation state. It's in a land grab state, so for us to be able to get entrenched at the very early stages represents a massive upside," notes the entrepreneur. "So, whilst that motivates me in the morning, it also keeps me awake at night," he adds laughingly.
From Growing Startups to Founding One
Originally from Australia, Rossiter has spent most of his adult life living and working in the Asia Pacific region. Before founding RunKicker, Rossiter worked with US-based startups looking to enter the APAC market. "My job was to help them create a presence here and move it towards market domination," he says. "The experience of growing companies within years has been invaluable bringing it into my startup," notes Rossiter. It helped him understand the significance of driving business traction. "You may or may not have the greatest product known to man, but you have to be out there selling it. You have to get it in front of customers and convert them because eventually, the product will become better with your customers help. Finding those Enterprises willing to work with you on the journey is key," he explains.
The young HealthTech startup's three-year journey has been a series of being at the right place at the right time, receiving guidance that evolved the product from its original intent to what it is today. Being open to feedback and change is Rossiter's advice to aspiring digital health entrepreneurs. "Go and validate your theory with 20 of the harshest HealthTech leaders. That will get you clarity, and they will also suggest ideas that help you create a roadmap sharpening your focus and vision," he says. "Be prepared to pivot and don't take it personally," he adds, a lesson that didn't come easy to Rossiter. "When we came to that point, I didn't want to do it, but ultimately it resonated that you can't hold on to an idea if the market and others are continuously telling you otherwise." "And that's a lesson that has stayed with me because it works".
The right balance of co-founders is another key factor to a startup's success. "It's the 500 startups rule – who is the hipster, hacker and hustler that is sales, technical and strategy," notes Rossiter. "The right thing to do is get that team in place because once you have that, regardless of what you're trying to do, the team will drive you in the right direction," he adds. Rossiter also recommends The Startup Owner's Manual: The Step-By-Step Guide for Building a Great Company by Bob Dorf and Steve Blank. "It's not a fairy tale about how someone took their business from zero to hero. Instead, it's an encyclopedia of the startup journey," he says. "You can refer back to it and keep learning because it tells you when you get to this, here are your options or here's what it means."
Reaching Out to the Industry With Galen Growth
On being a part of the Galen Growth HealthTech Cohort, Rossiter says, "We are the poster child of making the most of everything the Cohort has to offer. It's been a blessing for us to be a part of this." The RunKicker team has been able to optimise the Cohort's network not only to expand regionally with partners but also onboard talent. "One of the business mentors we met can add value for us with their immense industry knowledge. It's always interesting to bring people from the medical background into digital," says Rossiter. "It's been exactly as I hoped it would be and more."
About Galen Growth's 2021 HealthTech Cohort
RunKicker is part of the Galen Growth 2021 HealthTech Cohort, the only acceleration programme built to scale digital health startups to be the next generation powering healthcare innovation across the globe. For more information, visit Galen Growth's HealthTech Cohort webpage or read this article on the launch of the Galen Growth's 2021 HealthTech Cohort.
Interested in partnering with them?
Let us know and we will look into how we can connect you!