The Digital Health Deal Factory will be hosted on September 16th 2020, 2 pm to 5 pm (SGT), via Zoom
The Digital Health Deal Factory by Galen Growth provides members with physical and virtual access to qualified and strategically aligned early-and-growth stage startups which have been selected for their fit and maturity, relevant to your specific needs.
An industry rendez-vous to hear startups pitch their business roadmap to investors and corporates and connect. The Deal Factory Sessions are an amazing opportunity to discover ways to innovate with young promising startups as we shift everyone's focus towards the future of healthcare.
Want to be part of our Deal Factory sessions? Contact us to enquire.
---
Digital Health Deal Factory – Startups Pitching:

Active8me
Singapore, Singapore
Active8me provides proactive preventative health and fitness platform for consumers, employers and insurers. They offer a range of customized programs for people of all levels. The programs are available on mobiles; can be done anywhere and anytime; with intelligent connectivity to wearable technology.
Sydney, Australia
CancerAid aims to give a personalised touch to cancer treatment and help patients through this process. CancerAid is an app that helps to organise a patient's cancer journey and manage their awareness and expectations in an individualized way while also working with clinicians to deliver tailored information. The app also includes a telemedicine aspect, where specialists can keep track of a patient's progress and offer on-call support.

Singapore, Singapore
Docquity has been giving doctors, nurses, and medical technologists the chance to advance their respective careers by offering continuing medical education (CME) and continuing professional development (CPD) units on the go. Docquity also provides clinical discussions, peer consultations and medico legal support for doctors, and has a huge influence in Indonesia, Thailand and Singapore, with over 60,000 practicing doctors currently in the network.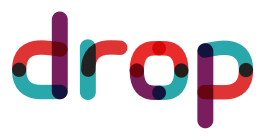 Sydney, Australia
Using predictive information from a drop of blood and machine learning to help people understand their health.

Bangalore, India
Forus Health's 3nethra is a technology innovation which helps in screening of common eye problems which can lead to blindness. It is simple, portable, rugged and can be operated by a minimally trained technician. The 3nethra devices are a result of Forus Health's unending commitment to technological innovation. They bring together versatility and automation. 3nethra has brought patients in remote corners closer to ophthalmologists across countries.

Singapore, Singapore
HealthBeats is a Remote Vitals Monitoring product with you (participants and health providers) in mind. We connect you to your health providers through the use of a simple-to-use monitoring platform and regulatory approved devices.

Pune, India
Hidoc Dr. is now 75,000 Doctor Strong Community with Doctors from 170+ Countries. Additionally, Hidoc Dr. is now among the Top #5 Trending Medical Apps in India, Pakistan and Nepal. Hidoc Dr. advisory board now includes 30+ Doctors across specializations such as Surgery, Critical Care, Internal Medicine, Homeopathy, Family Medicine, Endocrinology, Diabetes, and Nephrology. Moreover, Hidoc Dr. is now a 15 Member strong team across all functions. Monthly, reach of Hidoc Dr. content is to over 100,000 Unique Medical Professionals both digitally and in the field.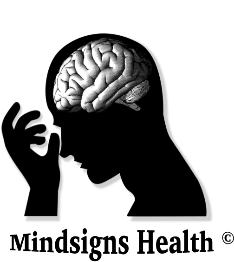 Singapore, Singapore
Mindsigns Health's© cloud-based platform curates and interprets EEG signals, for epilepsy diagnosis and monitoring of epileptic and Neuro-ICU patients, as well as biomarkers associated with mental disorders. The AI-powered analysis of digital biomarkers provides clinical insights to healthcare practitioners and enhances the quality and delivery of care to patients.

Indonesia
Conducting clinical trials in Indonesia through, ONWARD Health Research provides world-class data at a fraction of the cost of other locations around the world.

Singapore, Singapore
Orbit Health is developing a device-agnostic single-sensor Digital Therapeutic (DTx) to enable personalized and effective treatment of Parkinson's Disease

Singapore, Singapore
Runkicker's smart technology and behavioural science-driven, personalised health solutions aim to help prevent and delay illnesses, as well as enable businesses and governments to provide even better cover to their customers. Data enables insight! Runkicker provides you with powerful behaviour-based customer, employee and population health data. This allows businesses and governments to be more effective in supporting people to become healthier, as well as using the data to better manage health related costs for businesses and governments.